HCC RARE COINS ADDS NEW VICE PRESIDENT OF DEVELOPMENT & CLIENT RELATIONS
Posted on June 06, 2017
---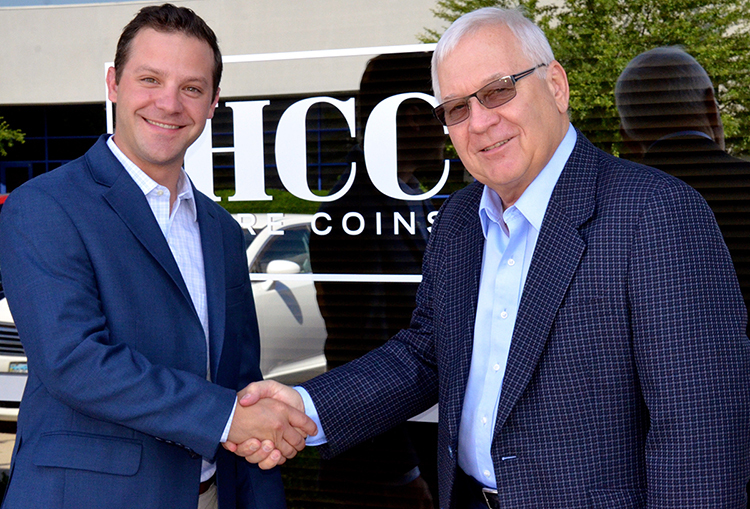 HCC Rare Coins is excited to announce and welcome Andy Fox as the company's Vice President of Development & Client Relations. In this new position, Mr. Fox will develop new marketing efforts, maintain and build on current bank relationships, and identify prospective bank and law firm partners to grow the HCC organizational footprint.
"We are thrilled to have Andy on our team," said Howard Cook, HCC president. "He brings a youthful energy to our organization and our industry that is evolving from boots on the ground, brick and mortar buildings to the online revolution and social media world. We are looking forward to having him take charge of the next growth phase of our organization."
"I'm elated to be a part of HCC Rare Coins," said Mr. Fox. "Their storied history, success and focus on customers and clients separate HCC from its competitors. What I found truly unique about HCC is how authentic and transparent the organization is. They have built a reputation of trust and integrity and compiled a team with almost a century's worth of experience. I look forward to working with these great people."
Andy Fox joins the HCC team after a decade in marketing and communications. Most recently, he worked as the Director of Communications & Marketing for a firm headquartered in Richmond, VA. Originally from Georgia, Andy now calls Toledo home with his wife, Courtney Napierala Fox – an area native – and young son, Teddy.
Andy earned his Bachelors in Marketing from Elon University in 2008 and his Masters in Strategic Communications from American University in 2016. 
Submitted by Angela Mocniak