SELLING COINS HAS CHANGED DRAMATICALLY THE PAST FEW YEARS!
Posted on January 18, 2023
---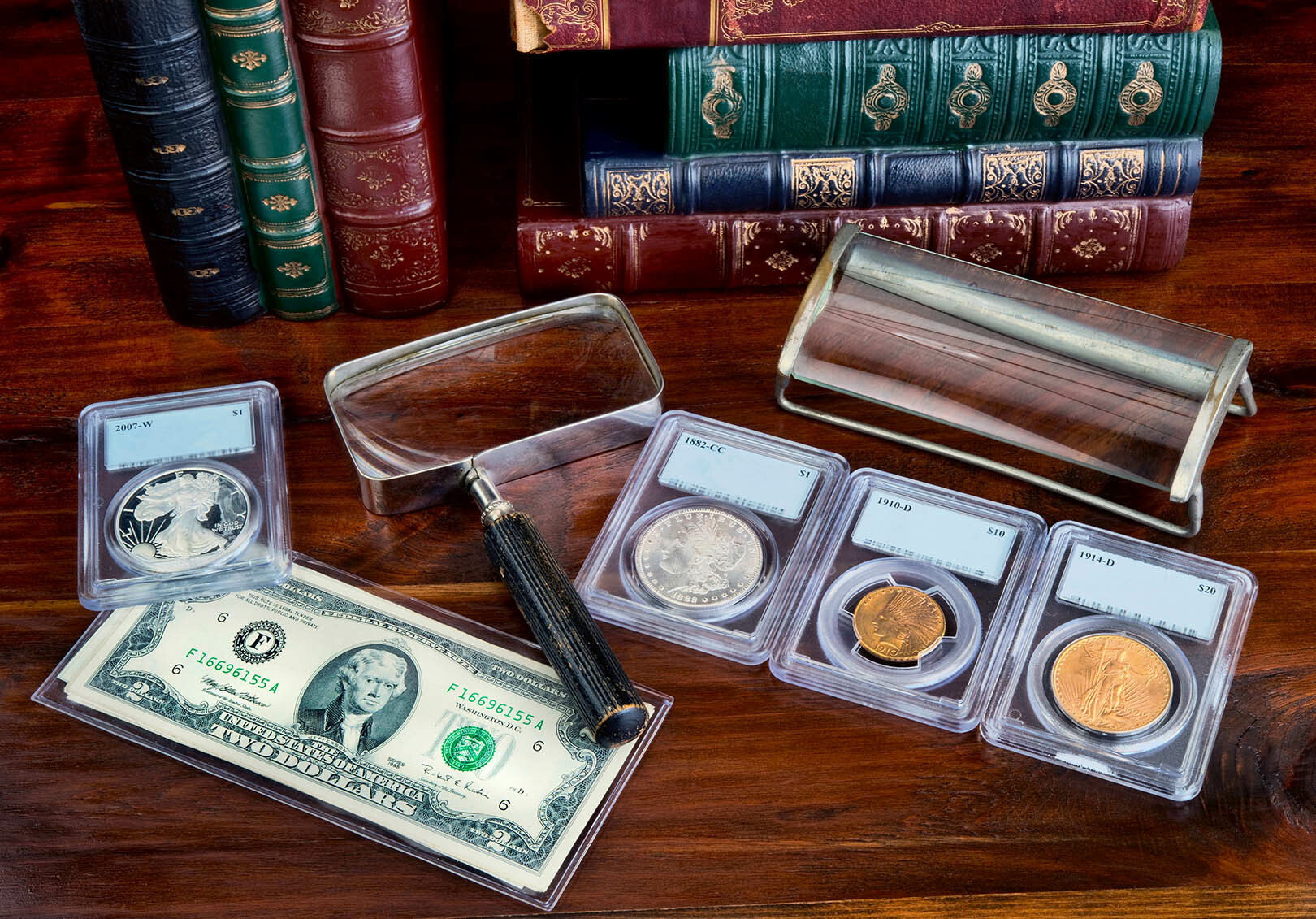 A few years ago, if my clients wanted to sell their investment (rare) coins, they would give them to us and we would take them to a large National Coin Show. There we would have an audience of the top buying companies in the country who all have customers both collectors and investors that would be waiting with baited breath to see what treasures they were able to buy from me and my clients. That was the arena where we could hope for the greatest returns for our clients. And while there are many major coin shows a year, the trading and chasing the ultimate dollar for coins has changed.

Auctions, both live and online, have dominated the rare coin business. In addition to many smaller online auctions and eBay, there are numerous national auction companies that have made auctioning off coins an art form. I would venture to say that Heritage and Stacks/Bowers are by far the two largest but there are probably 4-6 others that you certainly must describe as formidable. I read somewhere last week that Heritage Auctions did 1.4 billion dollars last year. I don't know about Stacks other than they proclaimed a record year and my agent there said one day in a conversation that one of their recent auction, probably ANA, did $130,000,000. Dang that's a lot of money.
So you can see that auctions must be the way to go. Today's electronic world has allowed coins to be made available to millions of people instead of a few thousand or less just 15 years ago. Now with a laptop you can sign the necessary agreements, view in fantastic detail the items you are interested in, talk to someone to answer any questions you may have. Then you can bid, buy and pay without ever leaving your easy chair at home. Our company sold or bought $6-$700,000 worth of coins through auctions in the last six months alone. That doesn't include our eBay business that we do 7 days a week. The electronic world rules the rare coin market just like everything else.
There is a difference in auction companies. We work with a few, but we have one that garners most of our business. For obvious reasons I am not going to publish our choices, but if you have a high-grade collection that you are interested in selling, give me a call and we can get together and discuss all of the possibilities.
There are two things for sure; the rare coin business has changed dramatically and it is BIG business.
-Howard Cook