Services
Appraisals
We offer FREE collection appraisals for all of our customers. Schedule an in-office appointment, visit one of our appraisal events or send us a detailed catalog list of items. We are happy to appraise your collection and make you an offer to buy it.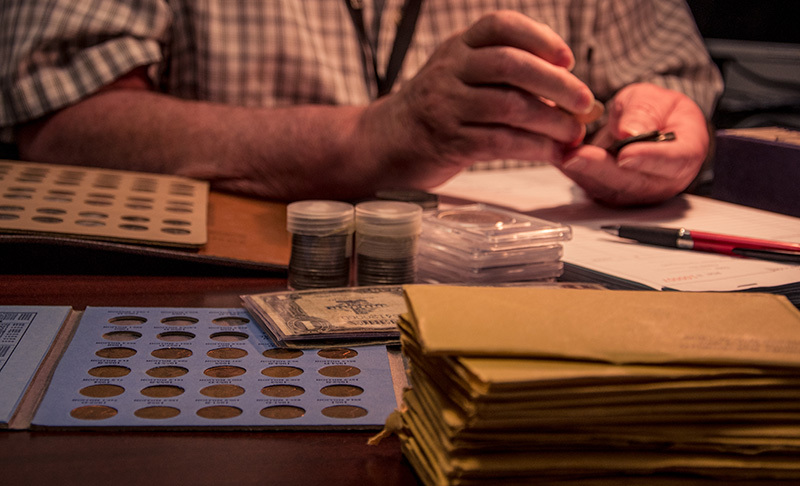 We always strive to provide quality, honest and fair evaluations of every collection we see. In our industry, it is paramount to uphold the upmost integrity. It is and has never been about one individual collection. It's about the next one, and the one after that, and the one after that and after that. We cannot maintain stability and success without instilling those ideals in each and every one of our team members. When you walk away happy and thrilled about your experience, we have done our job. Your story to your neighbor, friend, family-member and that word-of-mouth endorsement, is all that we hope for.
In addition to our free personal collection appraisals, we are also a highly regarded probate estate appraiser. We currently hold a Probate Court Approved Appraiser designation in our local counties. However, we have done conducted court approved appraisals in many states with no issue as to their credibility. And, based on our qualifications and reputation, you can be assured to receive a top of the line, detailed written evaluation that would satisfy any court or estate proceedings. 
Due to the nature of Estate or Probate evaluations, we do charge at an hourly rate of $125 per hour, with a minimum amount of $75 should it take less than 30 minutes to complete. 
Check out our Collection by Courier services for additional appraisal solutions that don't involve visiting our office or attending an appraisal event.